---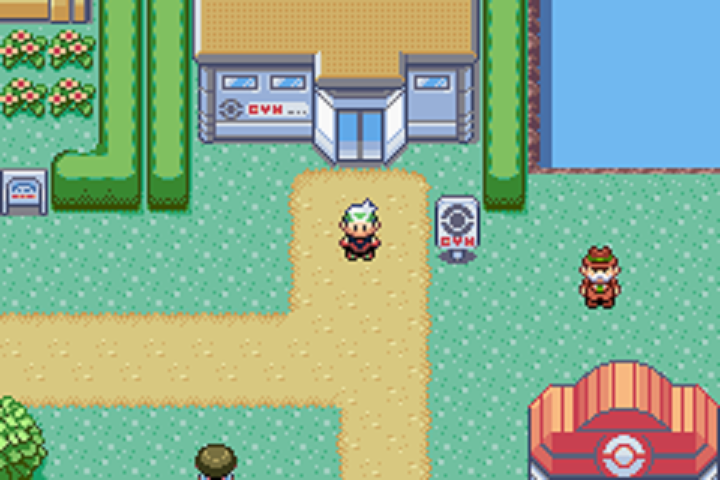 Pokémon Emerald Version is a role-playing video game developed by Game Freak, published by The Pokémon Company and Nintendo for the Game Boy Advance. It was first released in Japan in 2004, and was later released internationally in 2005. It is an enhanced version of Pokémon Ruby and Pokémon Sapphire and is part of the third generation of the Pokémon video game series.It was the second highest-selling video game of 2005 in North America. It was also the third best-selling game for the Game Boy Advance, losing to the other Generation III games, Pokémon Ruby and Sapphire and Pokémon FireRed and LeafGreen. As of March 31, 2007, Pokémon Emerald has sold 6.32 million copies worldwide.
The gameplay and controls are mostly unchanged from previous games in the series; players control a Pokémon trainer from an overhead perspective. As with Pokémon Ruby and Pokémon Sapphire, the player's general goal is to traverse the Hoenn region and conquer a series of eight Pokémon Gyms in order to challenge the Elite Four and its Champion, while the main subplot is to defeat two criminal organizations attempting to harness a legendary Pokémon's power for their own goals. Along with Pokémon that debuted in Ruby and Sapphire, the game incorporates Pokémon from Pokémon Gold and Silver not featured in Ruby and Sapphire. It was the second highest-selling video game of 2005 in North America. It was also the third best-selling game for the Game Boy Advance.
These Hoenn Pokédex Pokémon are missing from Emerald and must be traded to the game from another Generation III game to be obtained. While wild Surskit can appear in Emerald, the player needs to mix records with a copy of Ruby or Sapphire in order for Surskit to appear by way of swarming; otherwise, Surskit cannot be legitimately caught without the aid of another game.
• Chikorita, Cyndaquil, or Totodile may be acquired from Professor Birch after obtaining every Pokémon in the Hoenn Pokédex (excluding Deoxys and Jirachi).
• All the Gym Leaders from Ruby and Sapphire, including former Gym Leader Wallace, have upgraded Pokémon teams. Changes include the addition of Pokémon they did not have in Ruby and Sapphire, or in rare cases the removal of some of their previous Pokémon.
Gameplay
Not sure if this is the right game for you? Check out some gameplay footage below before you buy!
Shipping
Australia

Standard Padded Mailer (2-6 business days) FREE!
Priority Padded Mailer (2-4 business days) $1.99
International
Standard Padded Mailer (5-13 business days) $4.99
We offer a free 30 day money-back guarantee with all of our products. If the item is found faulty or broken due to something we could have prevented, we will cover all return shipping costs too. If you change your mind after a purchase you still have 30 days to return it, but a 10% re-stocking fee applies.
Info
Ordering this item you will receive the game cartridge only.
This game comes with a free 6 months warranty! This game is a reproduction copy, however, these games play and operate just as a real production copy would. In fact we are so sure about this we offer a free 6 month warranty on all of our reproduction games! Just contact us and let us know if you'd like a replacement game or your money back. As soon as we receive the returned game, we will initiate the refund.