---
Pokémon Super Mystery Dungeon is a roguelike video game in the Pokémon Mystery Dungeon series developed by Spike Chunsoft, published by The Pokémon Company and distributed by Nintendo for the Nintendo 3DS handheld game console. Like its predecessors, players control a human who has awoken as a Pokémon in a world filled entirely by Pokémon, and must travel through dungeons completing missions and battling enemies. The game was released in Japan on September 17, 2015, in North America on November 20, 2015, in Europe on February 19, 2016, and in Australia on February 20, 2016.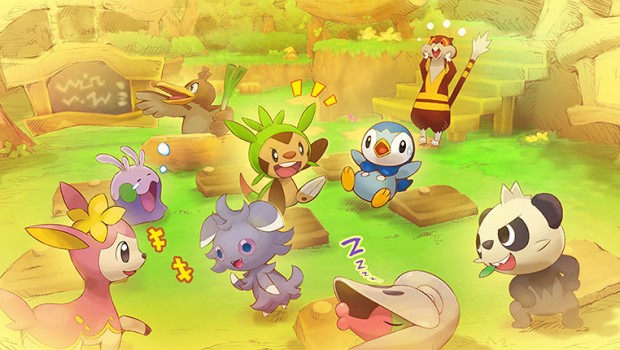 Like its predecessor, Super Mystery Dungeon is a dungeon-crawling rogue-like role-playing game featuring 3D characters and environments. Players assume the role of one of 20 Pokémon (which include all 18 starting Pokémon from all six main series generations, along with Pikachu and Riolu), who are joined by a partner, also chosen out one of the same 20 Pokémon, who accompany them in their journey through procedurally-generated dungeons filled with enemies and traps as they help stop a major crisis and save the Pokémon world. The game features all 720 released Pokémon at the time of release.
Gameplay
Not sure if this is the right game for you? Check out some gameplay footage below before you buy! 
Shipping
Australia

Standard Padded Mailer (2-6 business days) $1.99
Priority Padded Mailer (2-4 business days) $2.99
International
Standard Padded Mailer (5-13 business days) $9.99
Info
This game is pre-owned. We clean, play & inspect each game to make sure everything's in working order before they are sent. The majority of our pre-owned games are in great condition but just keep in mind there may be minor physical defects. If for any reason you are unsatisfied with your game you can return it within 30 days. 
Ordering this item you will receive just the game cartridge. This game is PAL region (compatible with Australian & European 3DS's). We also personally clean the game & case to get it looking as best as possible before it's shipped!