---
Pokémon Omega Ruby and Pokémon Alpha Sapphire are 2014 enhanced remakes of the 2002 role-playing video games Pokémon Ruby and Sapphire. The games are part of the sixth generation of the Pokémon video game series and were developed by Game Freak, published by The Pokémon Company and Nintendo for the Nintendo 3DS. Announced in May 2014, the games were released in Japan, North America, and Australia on November 21, 2014, exactly twelve years after the original release date of Ruby and Sapphire.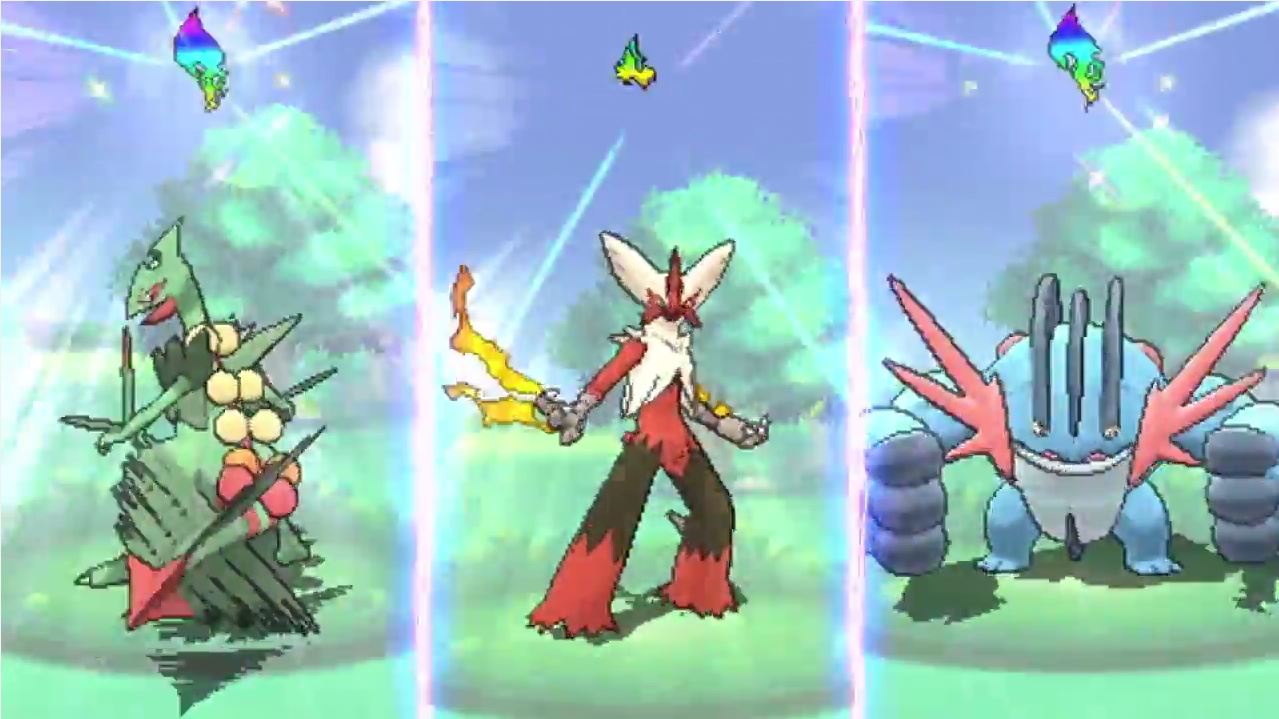 The setting and story of Omega Ruby and Alpha Sapphire are largely the same as the original Ruby and Sapphire games. They begin as the player is seen riding in the back of a moving truck. The player character starts by moving to the Hoenn region from the Johto region with their mother, as their father Norman has been hired as the leader of the Petalburg City Gym. The player arrives with their parents at the family's new home in the village of Littleroot Town, on the southern edge of the main island. The player character begins their Pokémon Trainer journey by saving Professor Birch, the leading scientist in the Hoenn region, from a wild Pokémon, choosing either Treecko, Torchic, or Mudkip to defend him. Following the defeat of the wild Pokémon, the player receives the chosen Pokémon as their starter. They then travel around Hoenn to complete their Pokédex and battle the eight Gym Leaders of the Hoenn Pokémon League.
Gameplay
Not sure if this is the right game for you? Check out some gameplay footage below before you buy! 
Shipping
Australia

Standard Padded Mailer (2-6 business days) $1.99
Priority Padded Mailer (2-4 business days) $2.99
International
Standard Padded Mailer (5-13 business days) $4.99
Info
This game is pre-owned. We clean, play & inspect each game to make sure everything's in working order before they are sent. The majority of our pre-owned games are in great condition but just keep in mind there may be minor physical defects. If for any reason you are unsatisfied with your game you can return it within 30 days.